Daily Breakfast: 7:00 am–10:00 am
Monday - Thursday 11:00 am–10:00 pm
Friday & Saturday 11:00 am–11:00 pm
Sunday 11:00 am–10:00 pm
Happy Hour: 3:00 - 7:00 pm, Monday - Friday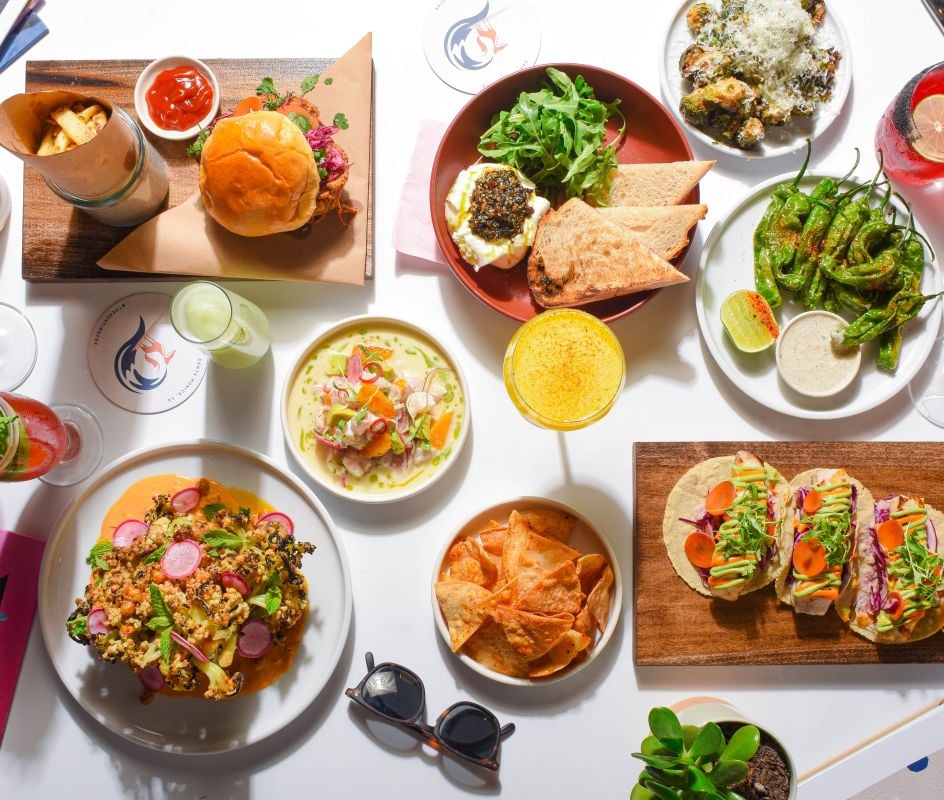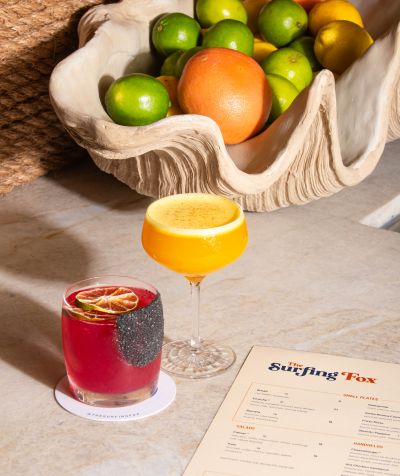 A New Wave of Coastal Cravings
The Surfing Fox is a chilled-out gathering spot serving up coastal California cuisine on a plate (or in a glass!) with a generous side of good times and vibes. Whether you're spending the day hanging ten or hanging out, come take it easy with us from dawn to dusk — or from a cup of La Colombe coffee to a tasty Foxtail at our new Sunset Happy Hour!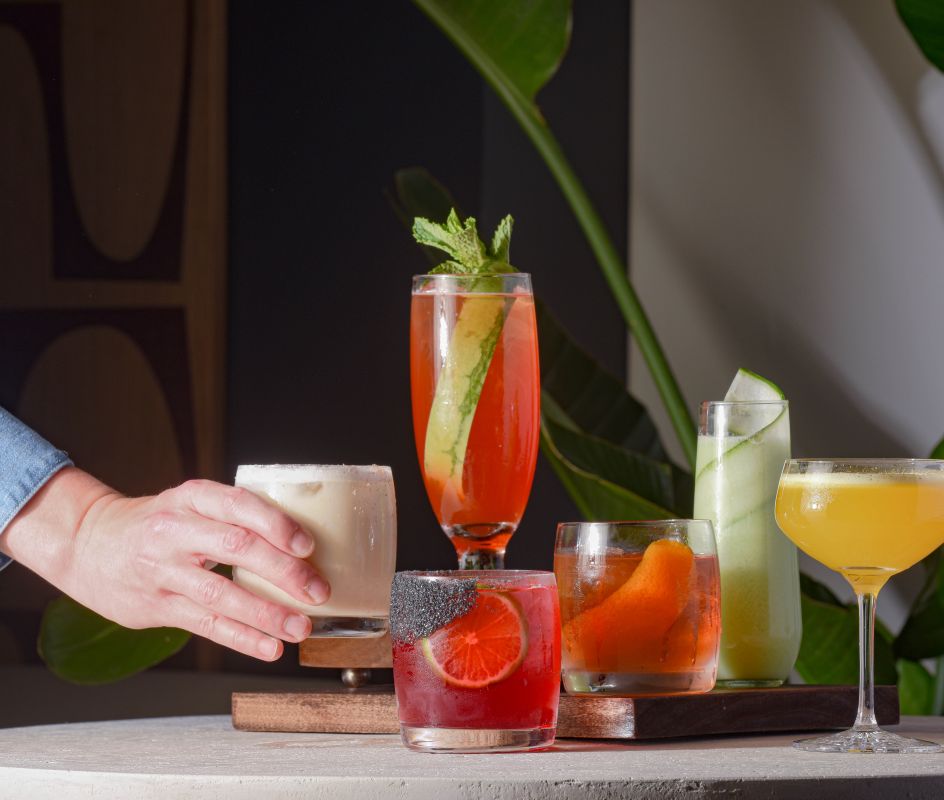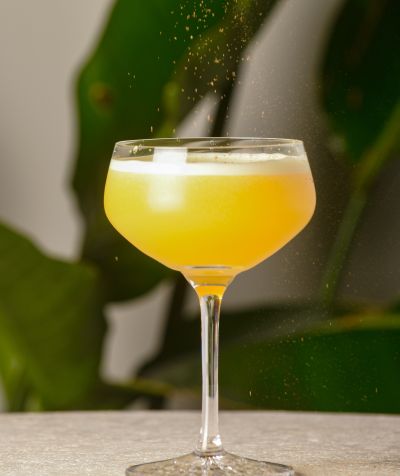 We work hard to make it easy, so the hardest choice you'll make here is in choosing a signature Foxtail. Reward your curiosity and try a Foxtail or two.
Orange  
Cardamom-infused Tito's Vodka, Amaro Montenegro, orange turmeric, lemon, fee foam
Coconut 
Myers's Dark Rum, Appleton Signature Rum, coconut, espresso, cacao, cream
Watermelon
Fords Gin, Aperol, watermelon, lime, Fernet Branca Menta
Prickly Pear 
Corazon Blanco Tequila, prickly pear, hibiscus cordial, lime
Cucumber 
Sotol, cucumber, dill, Greek yogurt, lime
Grain 
Maker's Mark Bourbon, Zirbenz Stone Pine Liqueur, Demerara, Regans' Orange Bitters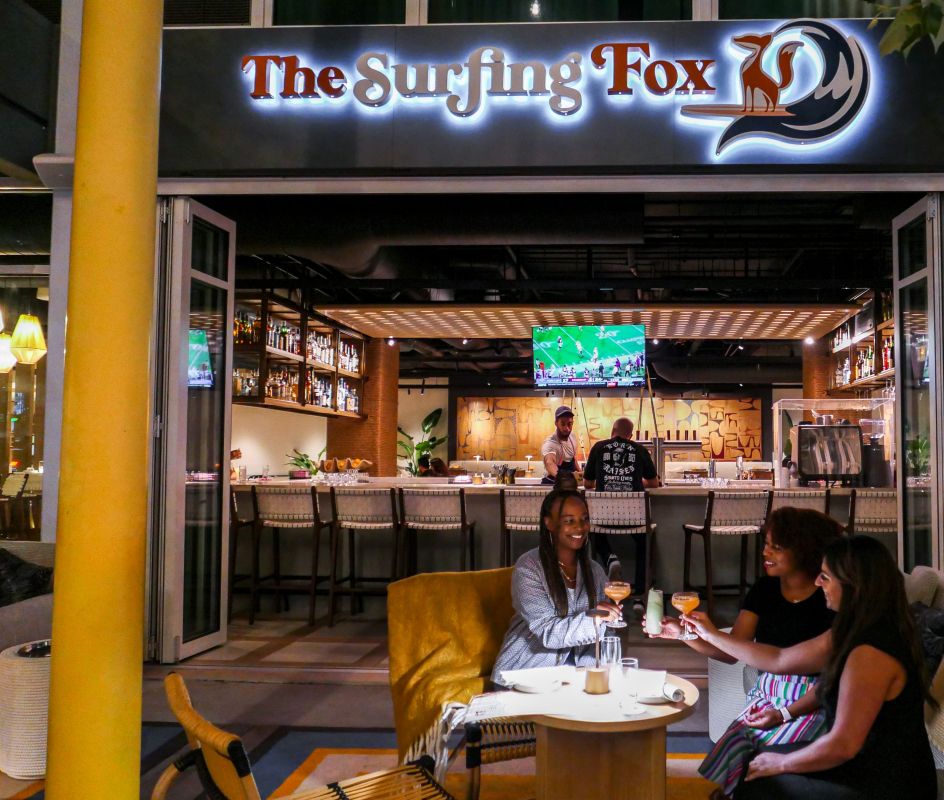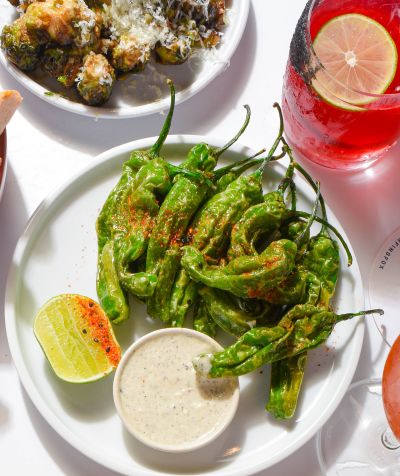 We're all about food and experiences made to share. From weddings to staff celebrations, sip and dine by the seaside, where the conversation and drinks flow.